Theme parks that fall into disrepair seem to receive the same fate around the world: rusting roller coasters, overgrown swings and the eerie absence of children's laughter.
From giant, decaying Gulliver statues to an overgrown yellow brick road, these are the theme parks left to the annals of time. A creepy experience awaits all who enter.
………………………………………………………………………………………………………………………………………
1. Dadipark, Belgium
………………………………………………………………………………………………………………………………………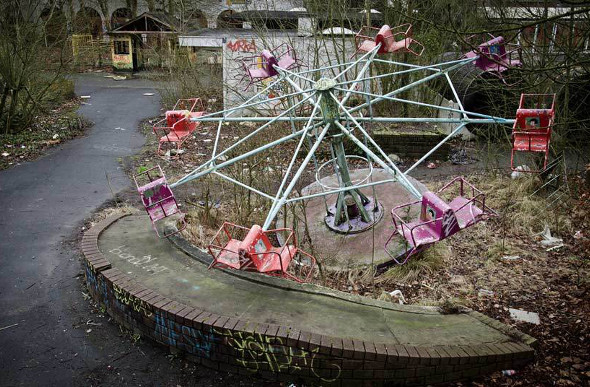 Opened in 1950, Dadipark, Dadizele, was closed in 2002, reportedly after a young boy had his arm ripped off on the Nautic Jet water ride.
Dadipark, Belgium
Starting life in the 1950s as a church playground, Belgium's Dadipark was transformed into an amusement park in the 1980s. Although it was initially popular, with a million people visiting at its peak, disaster loomed.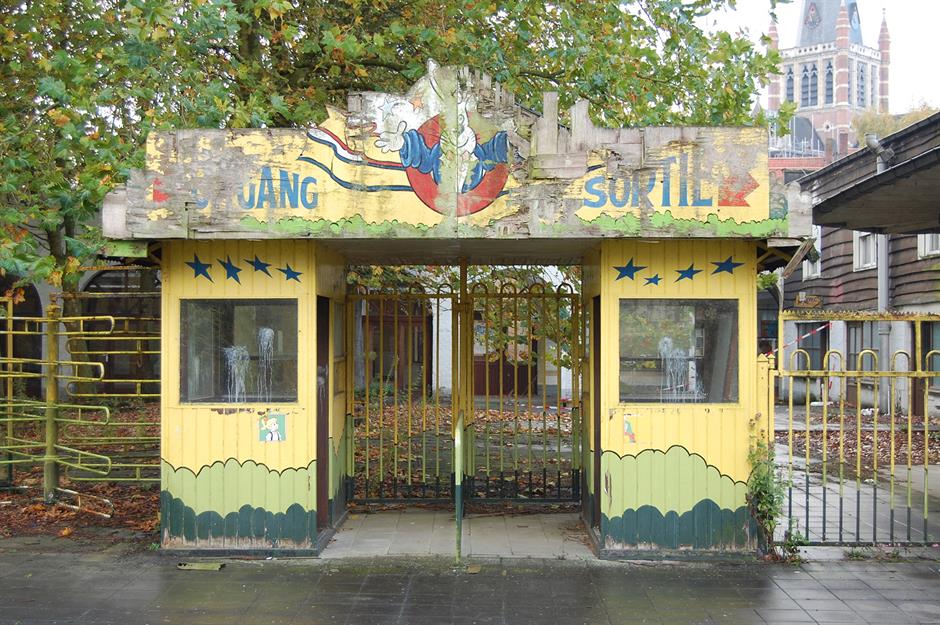 Dadipark, Belgium
In 2000, a child lost his arm on one of the rides and two years later the park closed. This was supposedly due to renovations, but these refurbishments never happened and the park was eventually abandoned.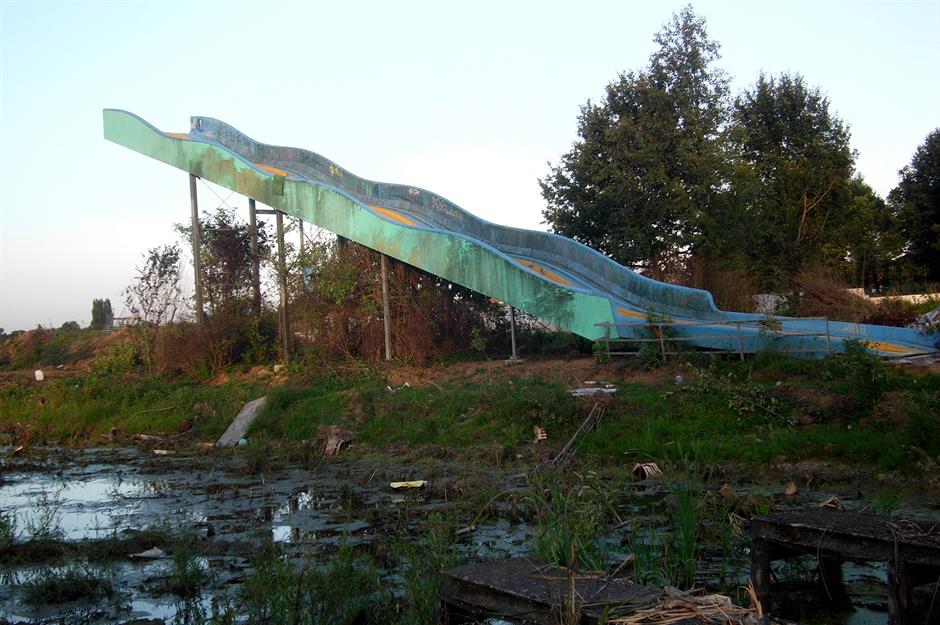 Dadipark, Belgium
However, unlike many other deserted amusement parks which become tourist attractions in their own right, Dadipark is set to soon be transformed into a residential area, with the rides demolished and a grassy recreational area planned instead.
………………………………………………………………………………………………………………………………………
2. Okpo Land, South Korea
………………………………………………………………………………………………………………………………………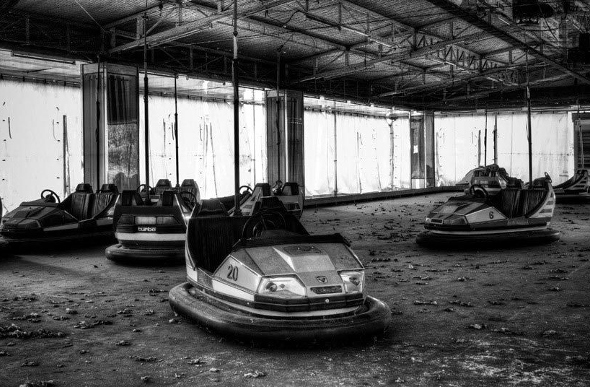 A once-popular theme park at the southern tip of South Korea. It was shut down in 1999 after a number of fatal accidents.
………………………………………………………………………………………………………………………………………
3. Land of Oz, North Carolina
………………………………………………………………………………………………………………………………………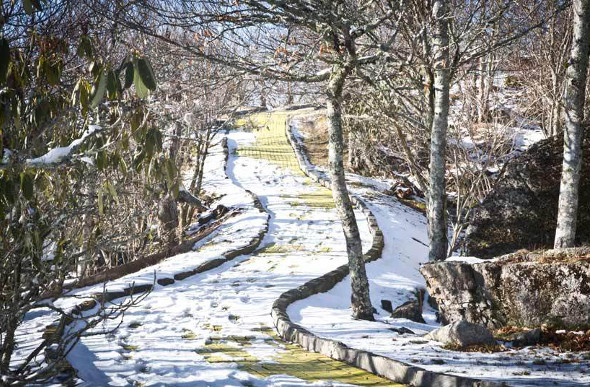 A Wizard of Oz-themed amusement park in North Carolina, the Land of Oz was deemed a success when it opened in 1970. However, it closed in 1980, after a fire in 1975, reportedly started by disgruntled former employees, destroyed some of its Oz artifacts, including the dress worn by Judy Garland in the 1939 film.
It was hoped the park might become a year-round attraction as a ski resort, but these hopes were not fulfilled. There are few things creepier than a yellow brick road left to rot.
………………………………………………………………………………………………………………………………………
4. Gulliver's Kingdom, Japan
………………………………………………………………………………………………………………………………………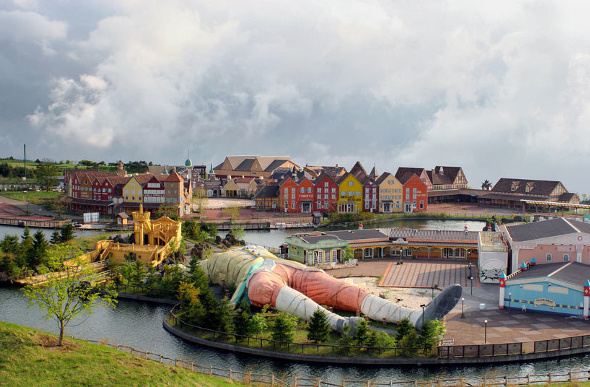 Only open for four years from 1997 to 2001, Gulliver's Kingdom was built near Mount Fuji near Aokigahara, an infamous suicide spot. The park was based on the novel Gulliver's Travels by Jonathan Swift, as the giant creepy Gulliver statue is testament to.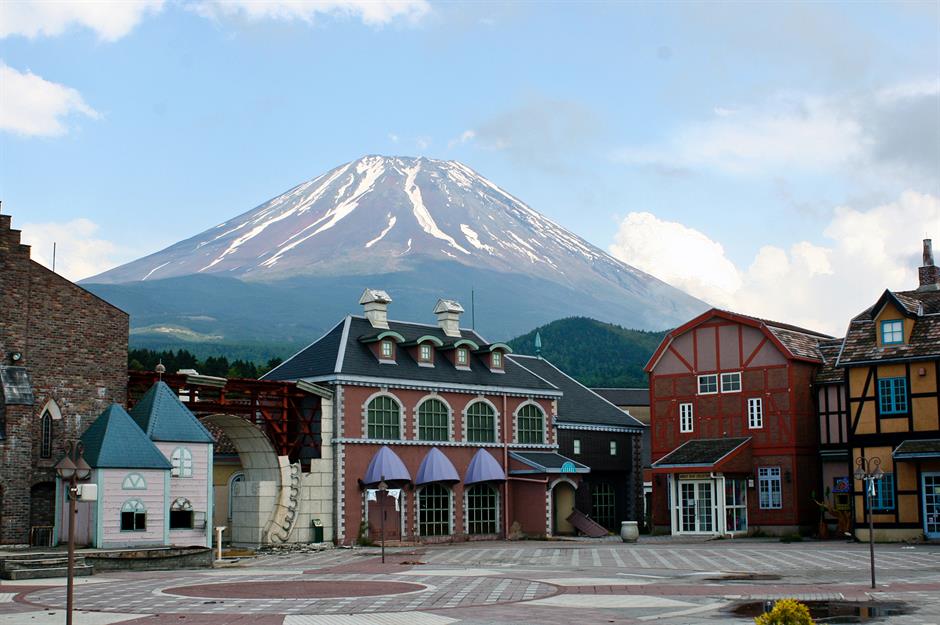 Gulliver's Kingdom, Japan
In prime position in the park was an enormous 147-foot (45m) statue of Lemuel Gulliver, tied to the ground by tiny Lilliputians as per the story. It's not just this eerie statue that put off visitors though. The location of the park was inauspicious – it sat next to both Aokigahara, a dense forest where an unusually high number of people have taken their own life and also the former headquarters of Aum Shinrikyo, a religious cult that killed 13 people in a nerve gas attack in Tokyo March 1995.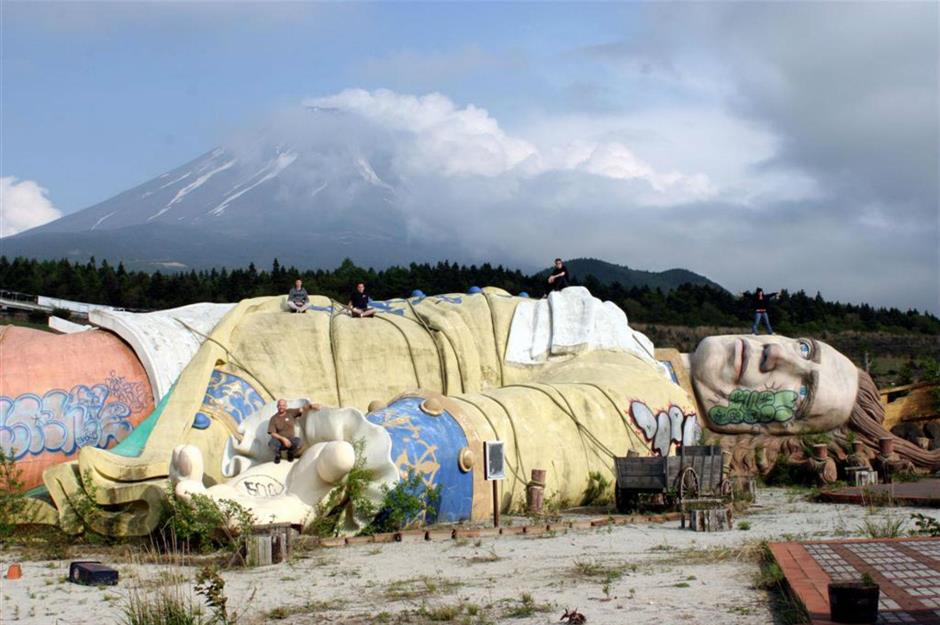 Gulliver's Kingdom, Japan
The park opened in 1997, but closed just four years later after failing to attract visitors. Gulliver's Kingdom was then demolished in 2007, leaving just concrete slabs and exposed foundations where the creepy statue once lay.

………………………………………………………………………………………………………………………………………
5. Pripyat Amusement Park, Chernobyl, Ukraine
………………………………………………………………………………………………………………………………………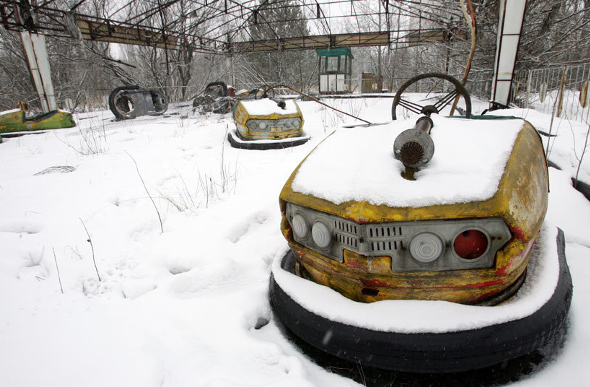 Perhaps one of the world's best-known abandoned theme parks, the park near Chernobyl was due to open on May 1, 1986. Then three days earlier on April 26, disaster struck Chernobyl. The park opened for a few hours the following day to entertain locals before the city's population was ordered to evacuate.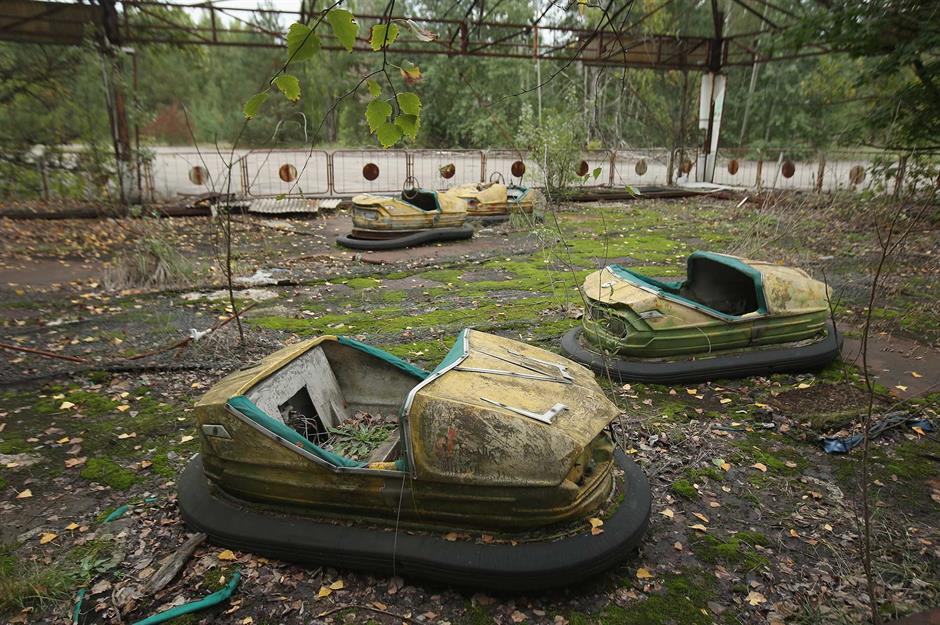 This now derelict amusement part tells a wider, more tragic story than just a few abandoned Ferris wheels. Located in Pripyat, Ukraine, the park was one of the many areas of the city to be left behind by residents after the devastating Chernobyl disaster of 1986.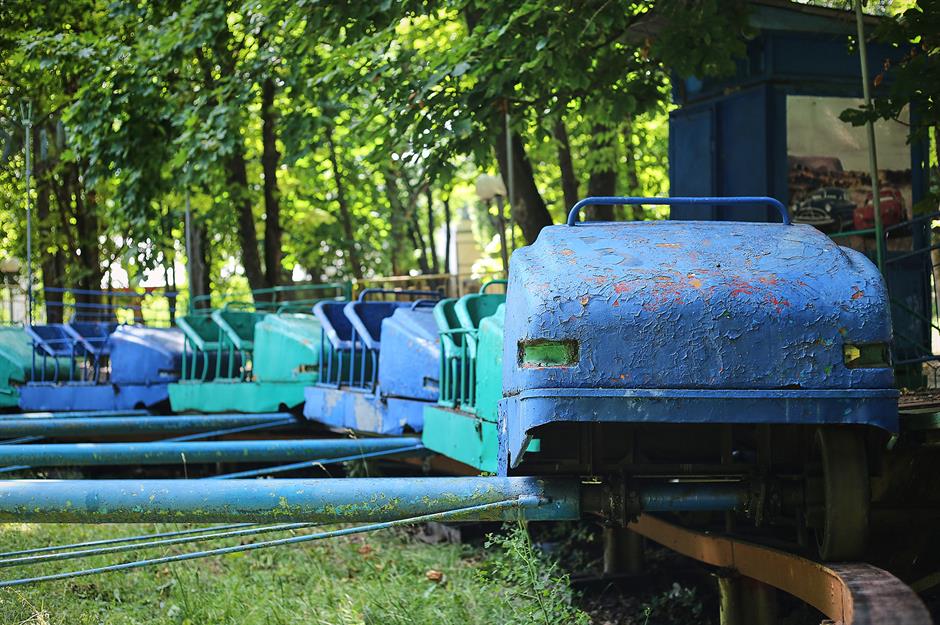 Pripyat Amusement Park, Ukraine
The explosion halted the park's opening, which was supposed to take place just four days later, and so it was left to be swallowed by nature. Over 30 years on, the rides are covered in rust and there's not a soul to be seen.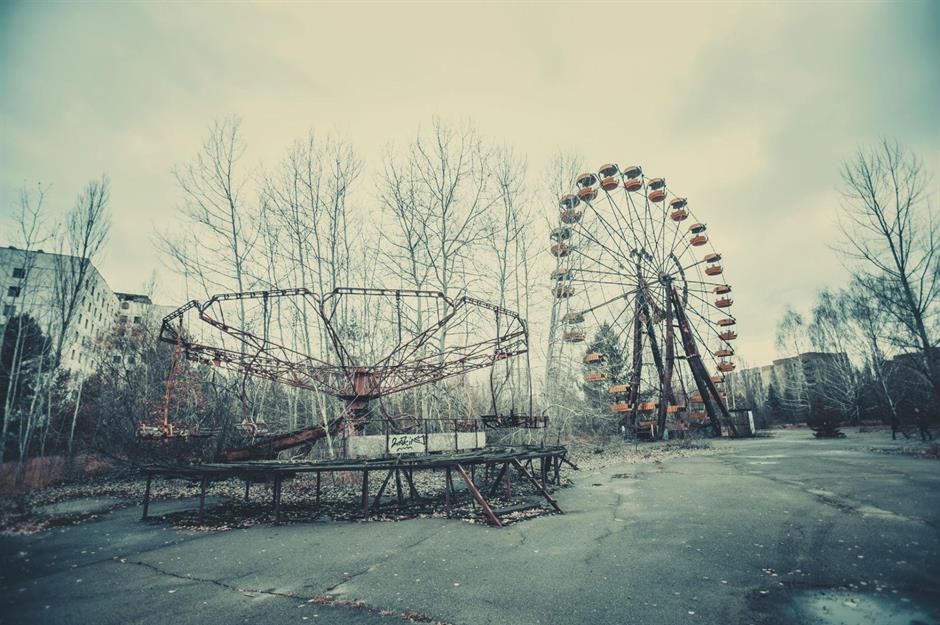 Pripyat Amusement Park, Ukraine
Its rusting Ferris wheel has become a symbol of the disaster, standing motionless in the abandoned city, which is much like a ghost town, except for the occasional tour group exploring to understand the catastrophe for themselves.
………………………………………………………………………………………………………………………………………
6. Encore Garden, Taiwan
………………………………………………………………………………………………………………………………………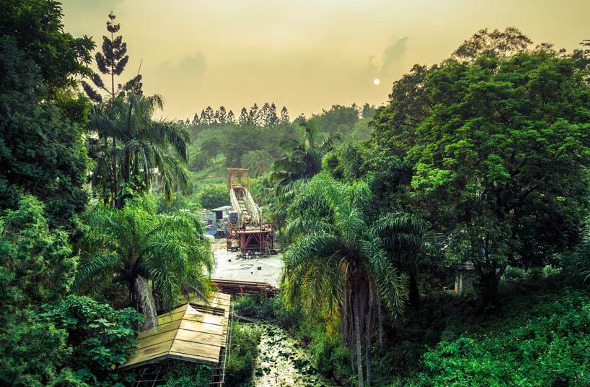 The park in the hills above Taichung City closed after the 921 earthquake in Taiwan in 1999, which killed more than 2,400 people.
………………………………………………………………………………………………………………………………………
7. Spreepark, Berlin, Germany
………………………………………………………………………………………………………………………………………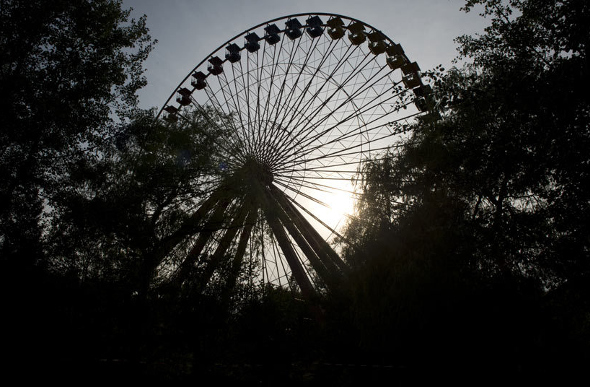 Shut in 2001, Berlin's Spreepark opened in 1969 as East Germany's only amusement park and welcomed 1.5 million visitors a year in its heyday. When it closed, due to falling visitor numbers, owner Norbert Witte packed up six of the park's most popular rides into shipping containers and had them sent to Peru – a new park in Lima never quite took off and Witte's problems grew when some of the rides were shipped back to Germany and customs officers discovered 167 kilograms of cocaine hidden in the mast of the Flying Carpet. Tours of the abandoned park ran until last year when the city council put up a perimeter fence to protect the remaining rides.
Spreepark, Berlin, Germany
Spreepark once saw over 1.5 million visitors a year, but decades after it opened in 1969, the park ran up millions of euros worth of debt, and it couldn't renovate the rides that needed attention. It eventually fell into disrepair, and today stands abandoned east of the German capital.
Spreepark, Berlin, Germany
Despite its closure, the amusement park is still popular with locals, who visit the ghostly site now used for events, performances, festivals, markets and screenings.
Spreepark, Berlin, Germany
Originally known as Plänterwald, the park was renamed after the fall of the Berlin Wall in 1991 to Spreepark. And there's hope for yet another new chapter in the park's history too. Thanks to a regeneration project that includes a beer garden, exhibition space and even a rebuilt Ferris wheel, the site could welcome thrill-seekers again in 2022.
………………………………………………………………………………………………………………………………………
8. Jazzland, New Orleans
………………………………………………………………………………………………………………………………………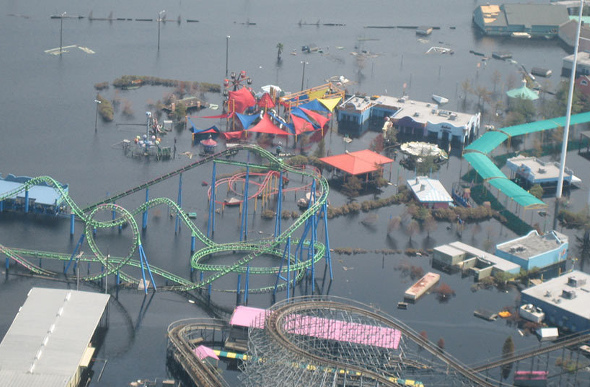 Originally opened by Alfa Smartparks, Jazzland was bought by Six Flags in 2002. The attractions company turned around the park's fortunes and planned to turn it into a water park. In 2005 Hurricane Katrina hit, devastating the park and flooding much of it. The park never reopened and is now owned by the City of New Orleans. It lies abandoned.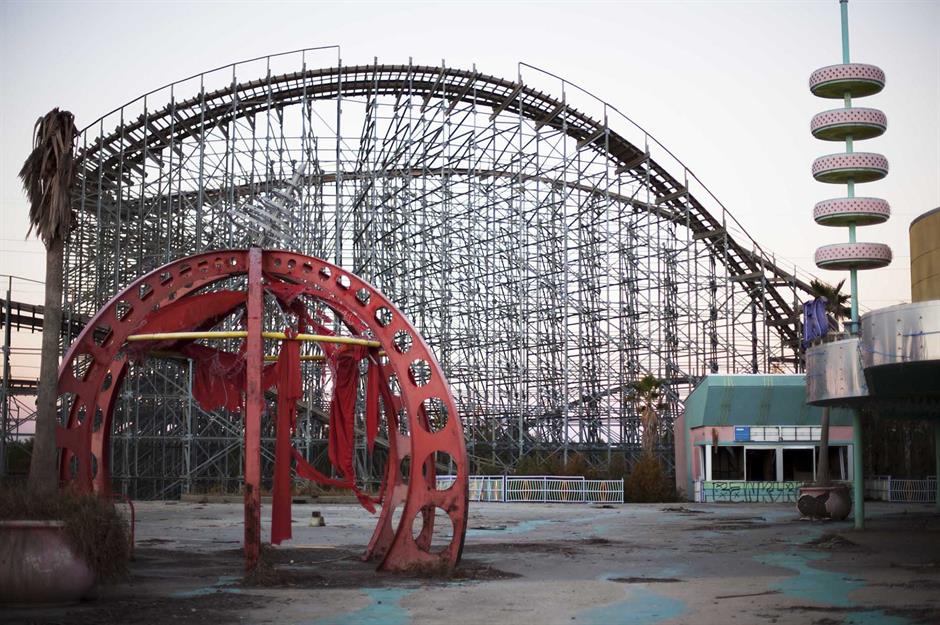 Jazzland (Six Flags) New Orleans, Louisiana, USA
Instead of the screams of joy and laughter once heard in the park, it's now silent, with graffiti gracing almost every surface, and disused roller coasters, dodgems and Ferris wheels rusting away, never to be used again.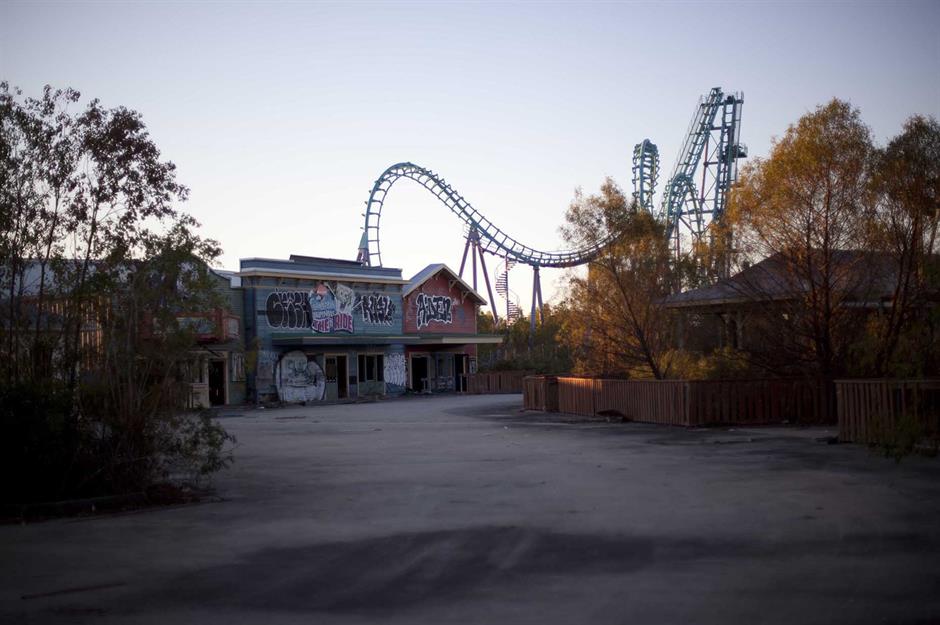 Jazzland (Six Flags) New Orleans, Louisiana, USA
It's not always abandoned, though, as the park occasionally sees life as a filming location. Blockbusters such as Jurassic World and Dawn of the Planet of the Apeshave been filmed here. There have been talks of redeveloping the park but nothing has ever stuck, and in 2019 the mayor said they were considering demolition. Today, though, it still stands as a example of the devastation inflicted by Hurricane Katrina.

………………………………………………………………………………………………………………………………………
9. Dunblobbin, Crinkley Bottom Theme Park, England
………………………………………………………………………………………………………………………………………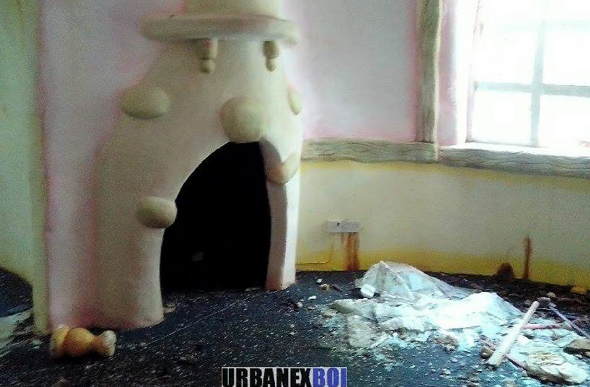 Originally part of Noel Edmond's Crinkley Bottom theme park, Dunblobbin, Mr Blobby's once-home, was abandoned and left to rot after the rest of the park in Somerset was renovated and turned into a hotel and wildlife park. Rumour has it the ghost of the '90s television character haunts this rundown shack.
………………………………………………………………………………………………………………………………………
10. Dogpatch USA, Arkansas
………………………………………………………………………………………………………………………………………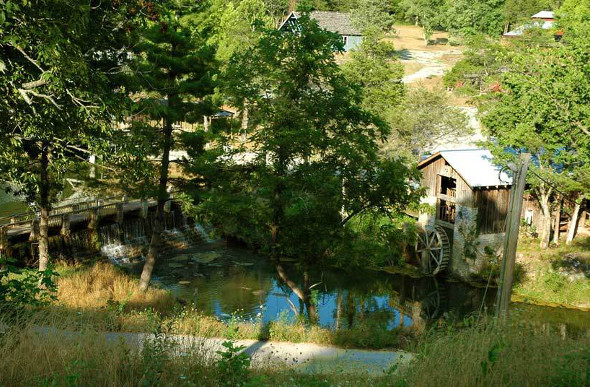 The ownership of Dogpatch USA changed hands a number of times before the park closed in 2002. It was put on eBay for US$1 million (A$1.4 million) in 2002, but there were no bids. In 2005 a teenager was driving through the park, he says with the owner's permission, when he collided with a length of wire strung between two trees and was nearly decapitated. After a successful lawsuit, he was awarded the deed to Dogpatch when the owners failed to pay compensation. There are murmurings of a reopening.
………………………………………………………………………………………………………………………………………
11. Dreamland, Margate, England
………………………………………………………………………………………………………………………………………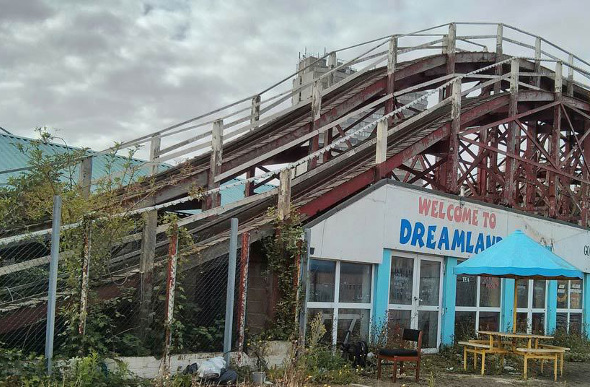 The Kent attraction is set to reopen this summer as a "Reimagined Dreamland" following an 11-year campaign to save the amusement park from destruction. It was first opened in 1880 but closed in 2003 after a number of rides were sold to other theme parks.
………………………………………………………………………………………………………………………………………
12. Cornwall Coliseum, England
………………………………………………………………………………………………………………………………………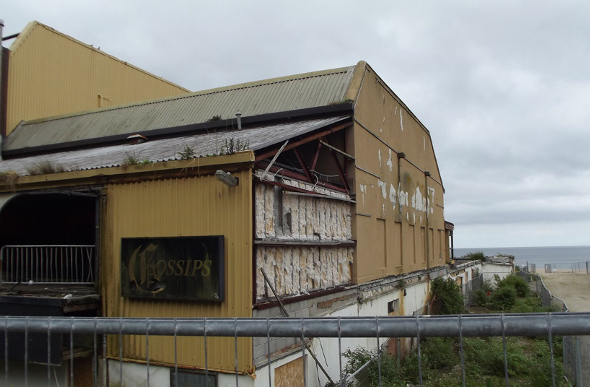 Dating back to the 1930s, the entertainment complex became increasingly popular in the '70s and '80s before losing business to the Plymouth Pavilions in 1991. The venue declined until 2003 when only the Gossips nightclub remained. Development plans are said to be in the pipeline but no work has begun.
………………………………………………………………………………………………………………………………………
13. Camelot, Lancashire, England
………………………………………………………………………………………………………………………………………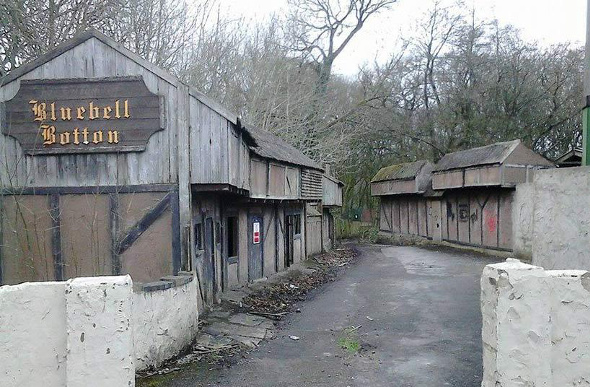 Based on the story of the Knights of the Round Table, Camelot opened in 1983 on land once covered by the largest lake in England, Martin Mere, also known as the Lost Lake of Sir Lancelot after it is believed that Sir Lancelot's parents fled to its shores from enemies in France. After it closed in 2009, numerous plans have failed to develop the area and so it lies in ruin.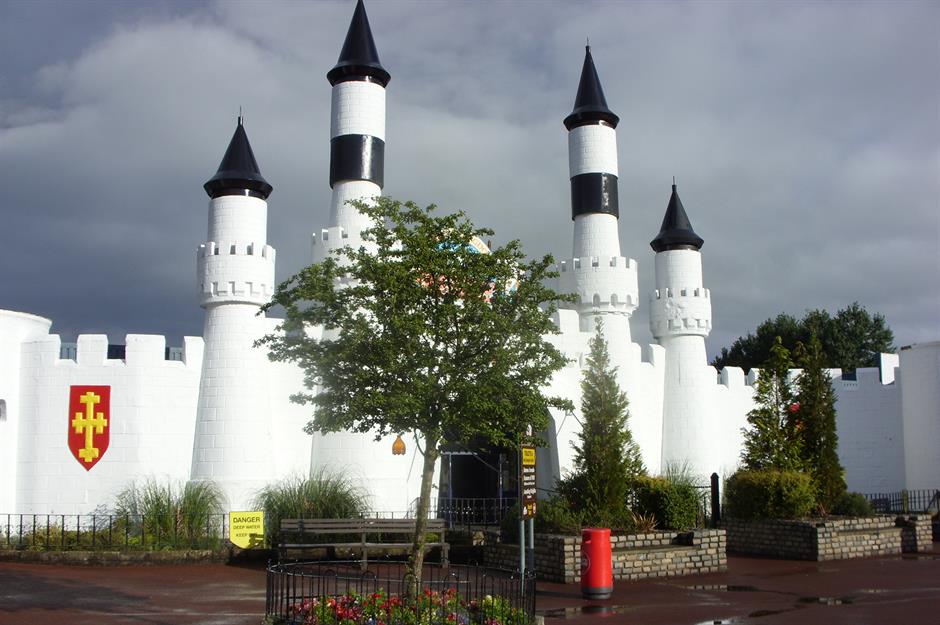 Located in the English county of Lancashire, this theme park opened in 1983 and was a popular family attraction.Now however, this incarnation of Camelot has sadly seen better days. It operated for almost 30 years, but visitor numbers and poor food ratings led to the park's downfall. Its closure was finally announced in 2012, and some of its rides and roller coasters were sold off. You can ride the Whirlwind, for example, at Germany's Skyline Park.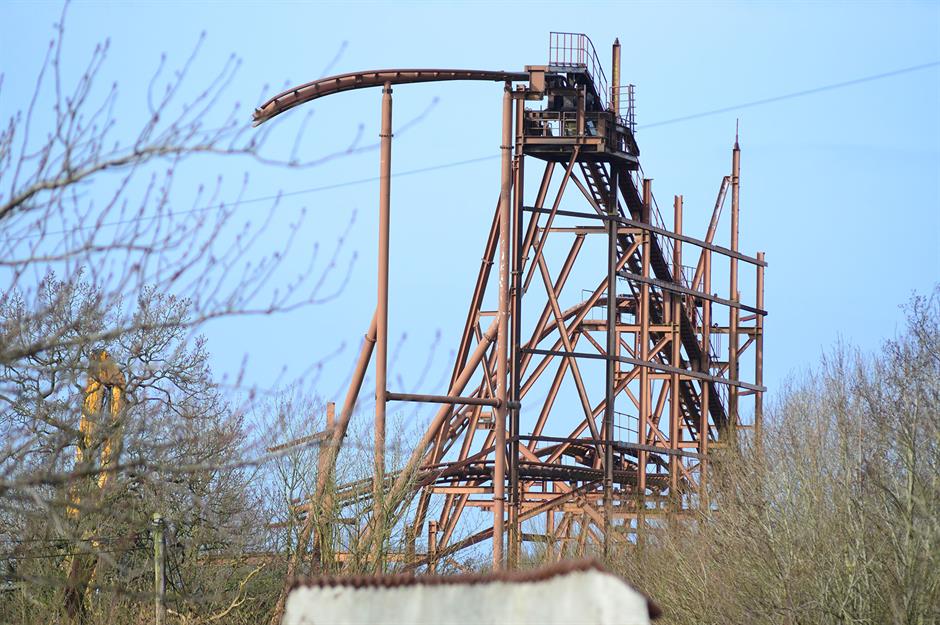 Camelot, Chorley, UK
The Magical Kingdom of Camelot, to give it its full name, had roller coasters, children's rides and staff dressed in medieval costumes. The site has had a few ups and downs since closure, with planning sought for a housing development quashed by the council, and another plan for new homes jettisoned by the developers in 2018. Today, parts of the park remain in a state of disrepair, with some rides such as Knightmare, pictured, only removed and sold for scrap in February 2020.

………………………………………………………………………………………………………………………………………
14. Pontins, Blackpool, England
………………………………………………………………………………………………………………………………………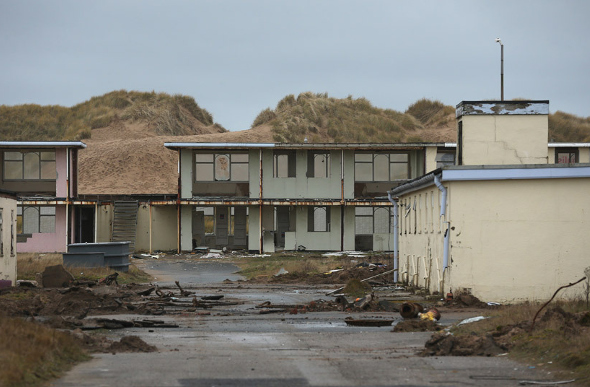 The Blackpool holiday park closed in 2009 after steadily falling visitor numbers. It has been earmarked for redevelopment with planning permission granted for housing but as yet remains half-demolished. A Pontins holiday resort in Hemsby, Norfolk, met a similar fate.
………………………………………………………………………………………………………………………………………
15. Geauga Lake, Ohio
………………………………………………………………………………………………………………………………………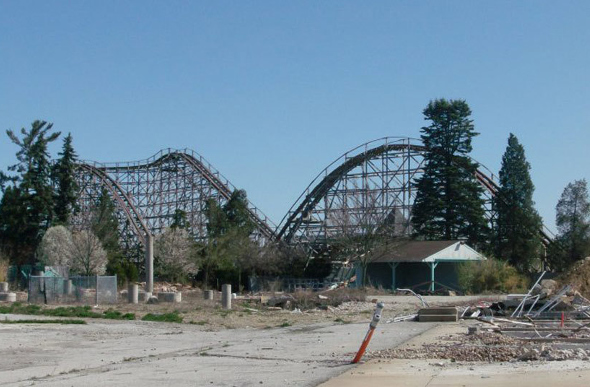 Opened in 1887, the amusement park ran alongside a water park until 2007 when the former closed. It remains empty while the water park still operates today as Wildwater Kingdom.
16. Boomers! Dania Beach, Greater Fort Lauderdale, Florida, USA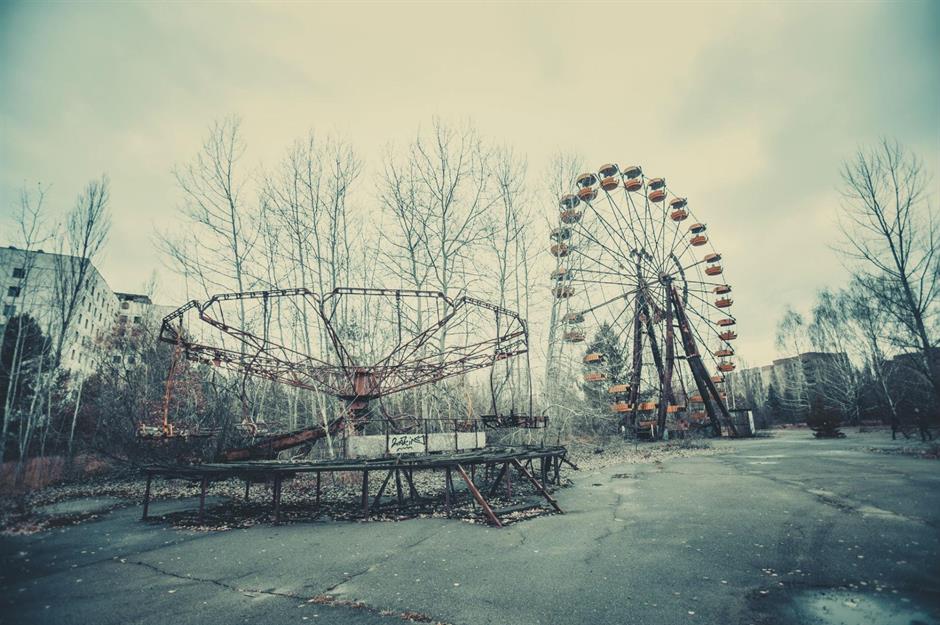 Is there anything creepier than a frozen Ferris wheel or a creaking roller coaster track? At these abandoned theme parks, there's no fun to be had. Some were left to rot and ruin after natural disasters, while others suffered nuclear catastrophe or financial struggle. Click through to see haunting images of some of creepiest abandoned amusement parks in the world.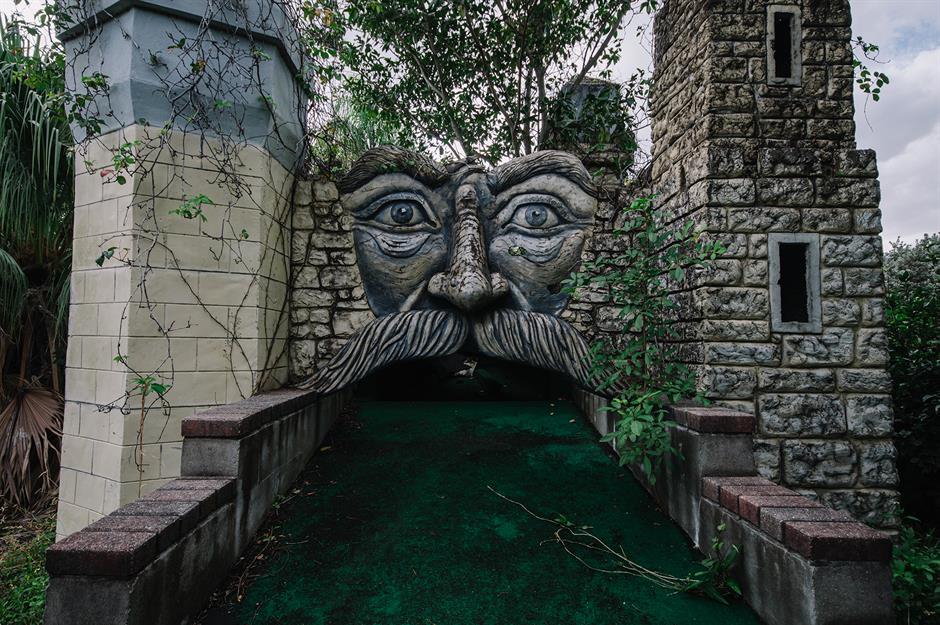 Boomers! Dania Beach, Greater Fort Lauderdale, Florida, USA
The Hurricane, a 100-foot-tall (30m) wooden roller coaster, was the main attraction at Boomers! Park in Dania Beach. It was the longest wooden roller coaster in Florida when it first opened in 2000 and, although it was part of the Boomers! Park, it was owned and operated independently. It was shut down by its operators in 2011 with the owners citing "business reasons". It's thought the humid climate in Florida made maintaining the roller coaster unviable.
Boomers! Dania Beach, Greater Fort Lauderdale, Florida, USA
The rest of the park stayed open, attracting visitors to its colourful mini-golf course and arcades until April 2015, when the park was closed to make way for development.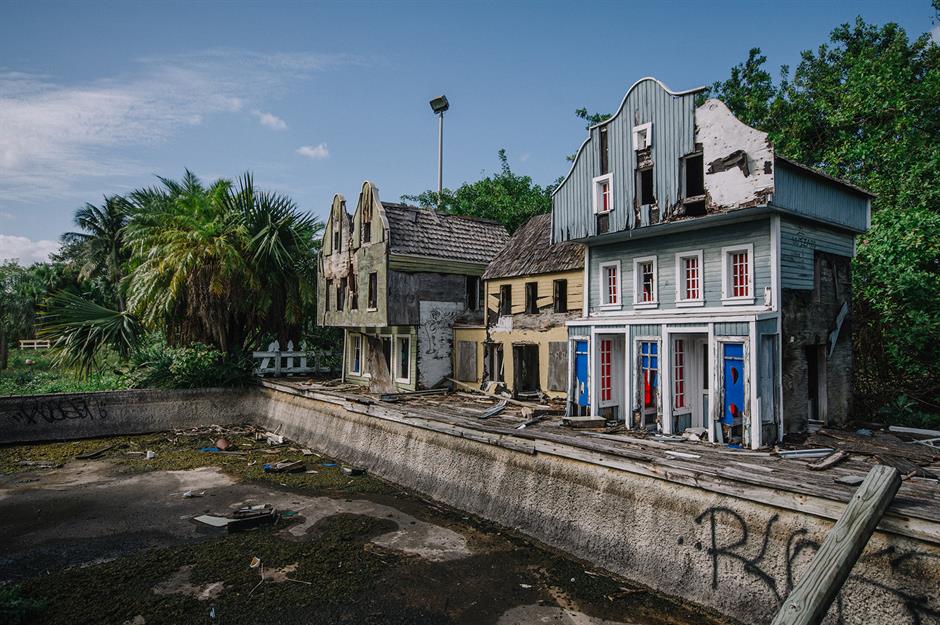 However, once closed, the park lay dormant for long enough to let the vegetation take over a little. While several plans to demolish the roller coaster and the buildings on site were made over the years, it wasn't until recently that a new development started taking shape. Now called Dania Pointe, it's a 102-acre space with offices, luxury apartments, retail stores and restaurants
17. Joyland Amusement Park, Kansas, USA
Joyland Amusement Park, Kansas, USA
Joyland Amusement Park in Wichita, Kansas opened in the 1940s and was once the largest theme park in central Kansas, with a wooden roller coaster and 24 other rides. It enjoyed a long life, entertaining residents of the state and visitors passing through. But in 2004, disaster struck.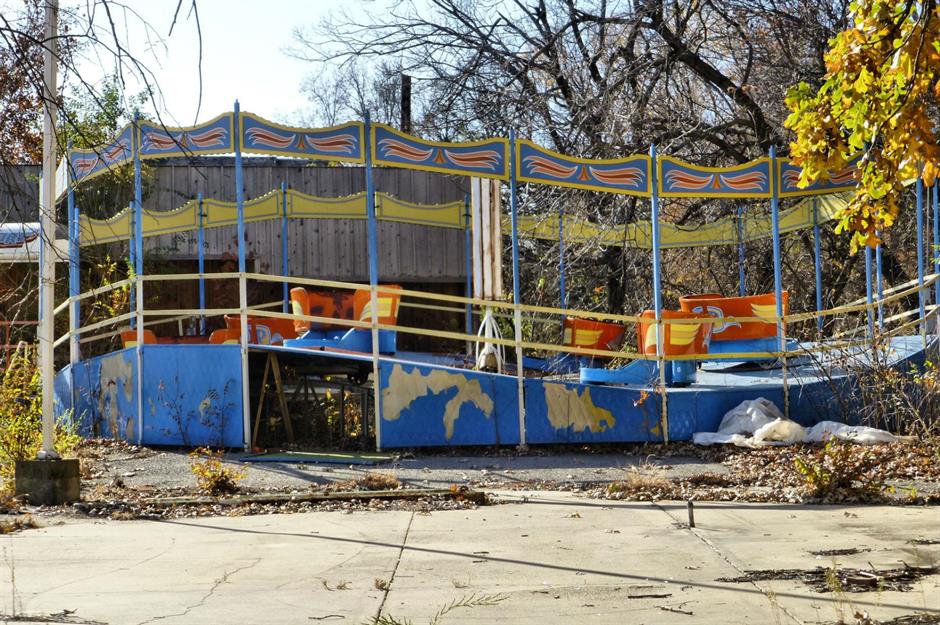 Joyland Amusement Park, Kansas, USA
The park was the scene of a serious accident in which a teenager fell from the Ferris wheel and was injured. Joyland was then closed and, apart from a brief lease of life in 2006, remained empty and grew increasingly dilapidated, with vandals and thieves flocking to the deserted space to break windows, start fires and mark it with graffiti.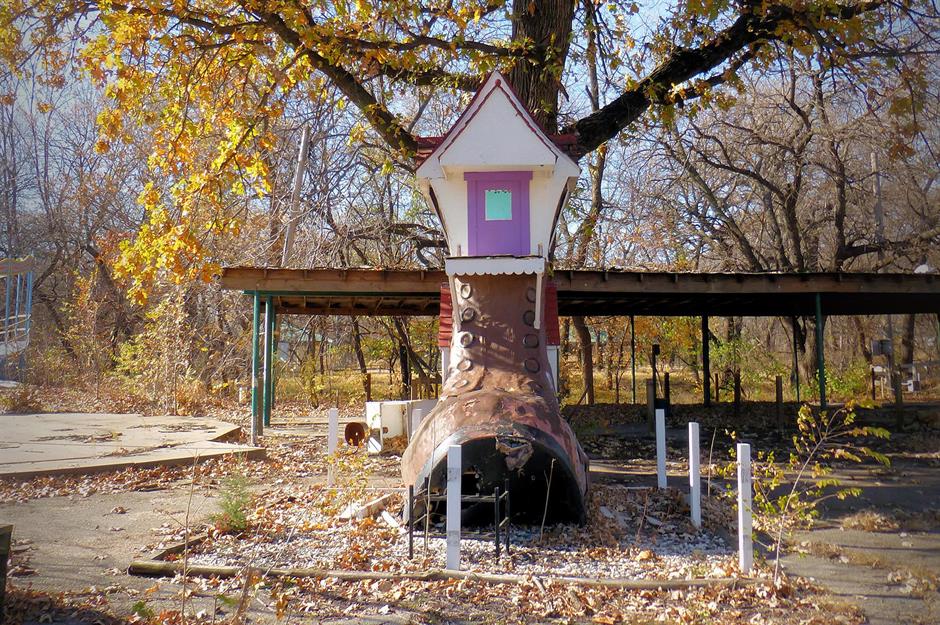 Joyland Amusement Park, Kansas, USA
In 2015, after more drama including severe windstorms, alleged arson attacks and looting, demolition began. Locals, some of whom had visited with three generations of their family, stopped by to take their last photos of the park before the attractions were hauled away.
18. Nara Dreamland, Japan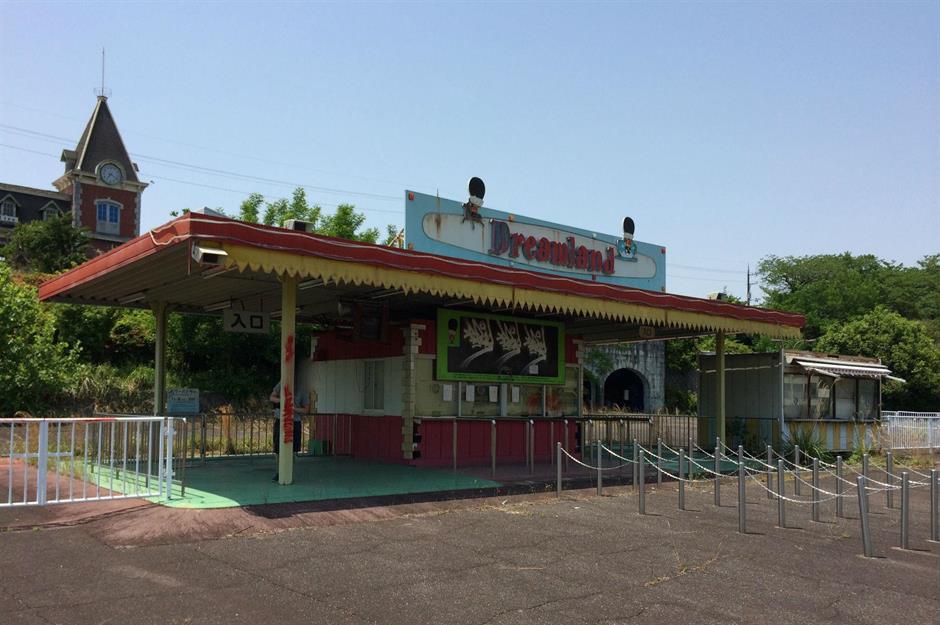 Japan certainly has its fair share of creepy theme parks. Nara Dreamland, in southern Japan, was opened in the 1960s as the country's "answer to Disneyland". It was dreamt up by a local businessman, who was inspired after a trip to the USA.
Nara Dreamland, Japan
It was a reasonably popular theme park, but as Universal Studios Japan opened, visitor numbers dwindled. The park was closed in 2006, and it soon became popular with urban explorers. Those fascinated by ruined landscapes visited the park to take photos and explore the empty rides.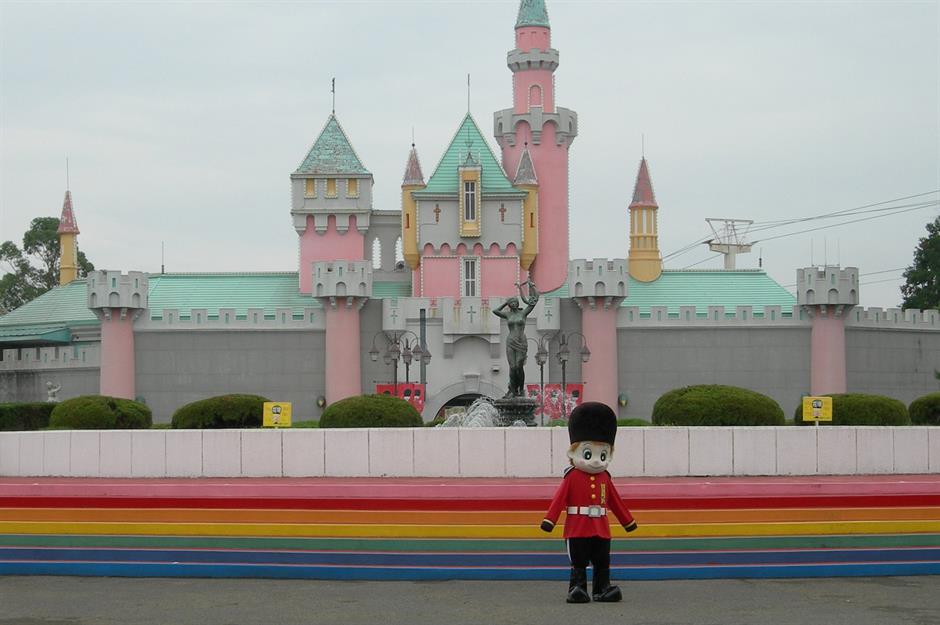 Nara Dreamland, Japan
Until 2016, when demolition of the park began, it had been abandoned for ten years and resembled a 'nightmare-land' rather than a Dreamland, with rust and overgrown foliage engulfing the roller coaster tracks, and the sinister silence of desolate rides.
19. Yongma Land, Seoul, South Korea
This tiny abandoned theme park has now become an attraction in itself. While you can't ride the merry go rounds or dodgems at Yongma Land, pay a small fee to enter and you can wander among the derelict grounds as you wish.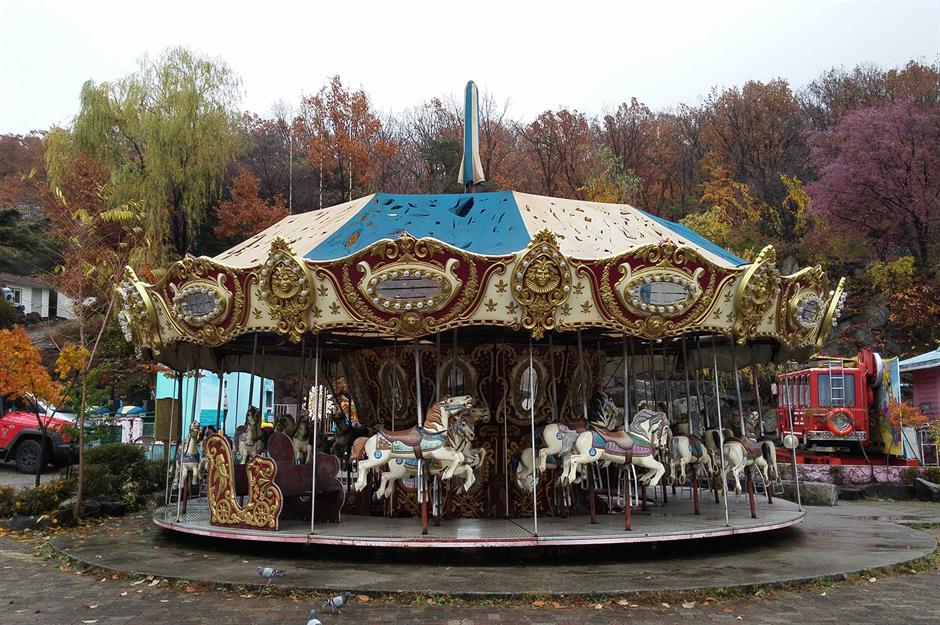 Yongma Land, Seoul, South Korea
Established in 1980, Yongma was popular with the locals in Seoul. But when Lotte World opened in 1989, featuring indoor and outdoor rides, Yongma lost favour, and the park's income dwindled. It was closed in 2011 due to suffering profits.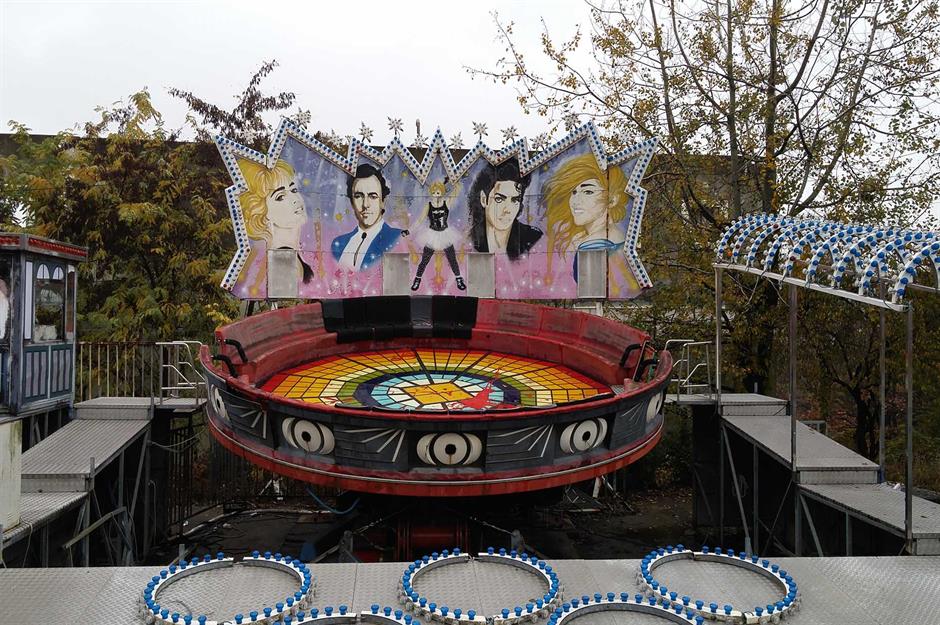 Yongma Land, Seoul, South Korea
Today, the park is popular with photographers who come to take artistic shots of its once bright and breezy attractions. It has appeared in music videos, and is now owned by a local businessman who will turn on the lights of the carousel for you for a fee.
20. Wonderland, China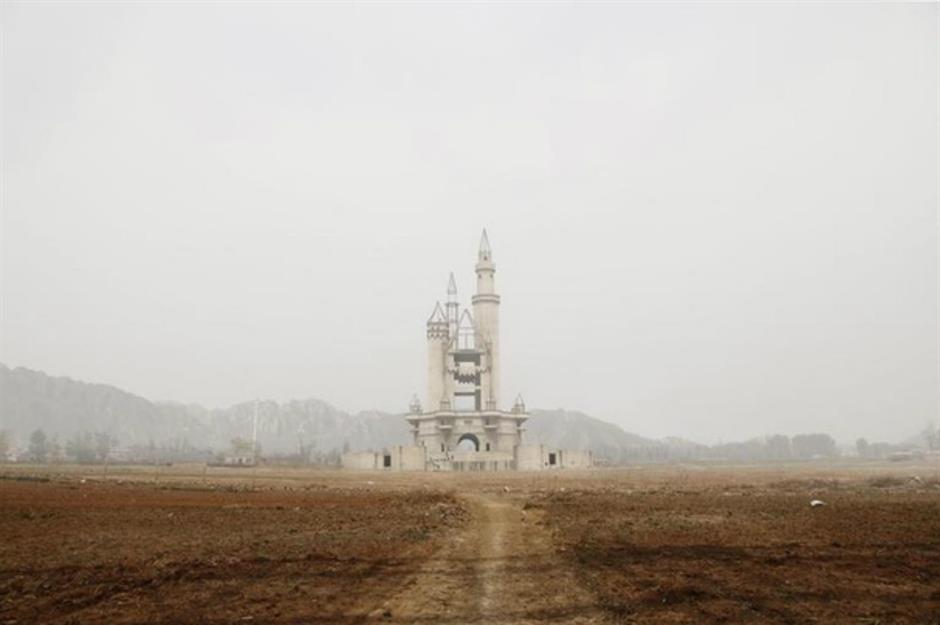 This Chinese theme park never welcomed visitors. Wonderland, around 20 miles (32km) outside of Beijing, was pipped to be the largest amusement park in Asia, but it was a promise that proved too big for the developers.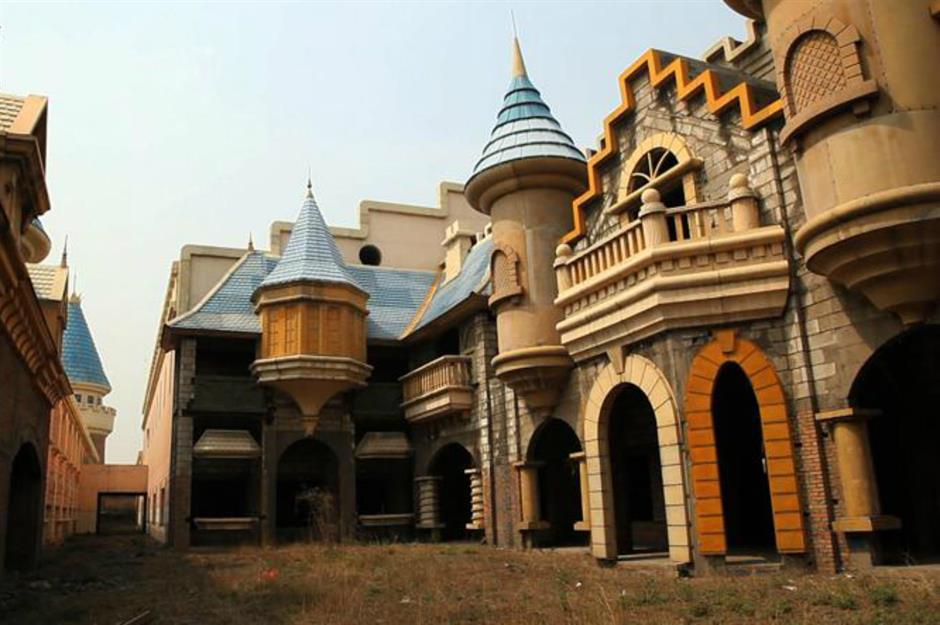 Wonderland, China
Construction was halted after disagreements over property prices and a political corruption scandal. Ever since, the park – which was only partially constructed and is now littered with half-finished buildings – has been mostly empty, drawing only photographers and local kids to explore its eerie skeleton.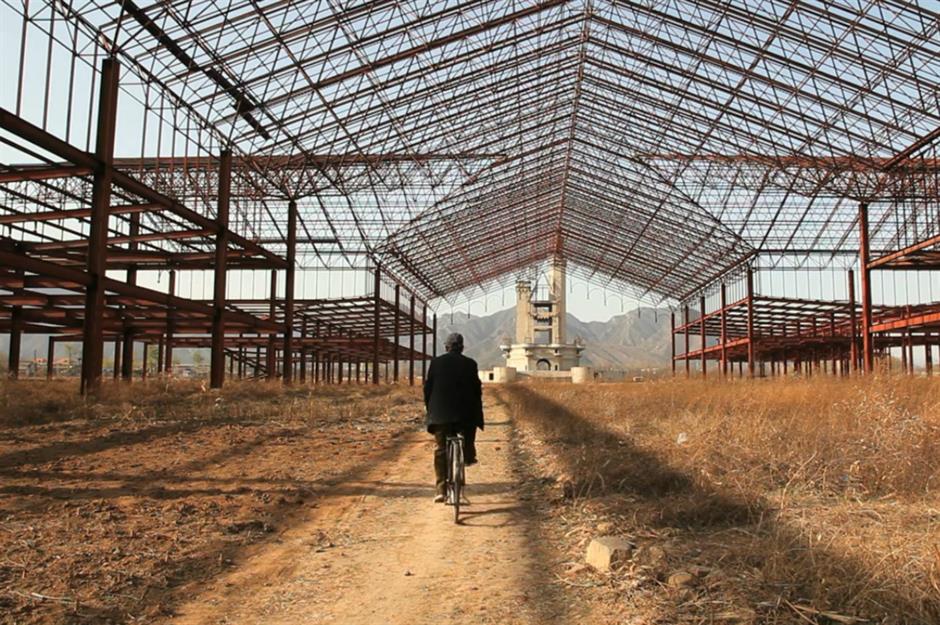 Wonderland, China
After 15 years of abandonment, much of the attraction was demolished in 2013, leaving only foundations in place of the empty buildings. Reports have said that a luxury shopping centre will be built in its place.
21. Ho Thuy Tien, Hue, Vietnam
Today, it stands abandoned and its water slides, the only attraction that was ready at the time of opening, lie dormant with no gushing water and screeching thrill-seekers. Instead, you'll just see the odd curious backpacker, and perhaps a herd of cows who are now helping keep the weeds at bay.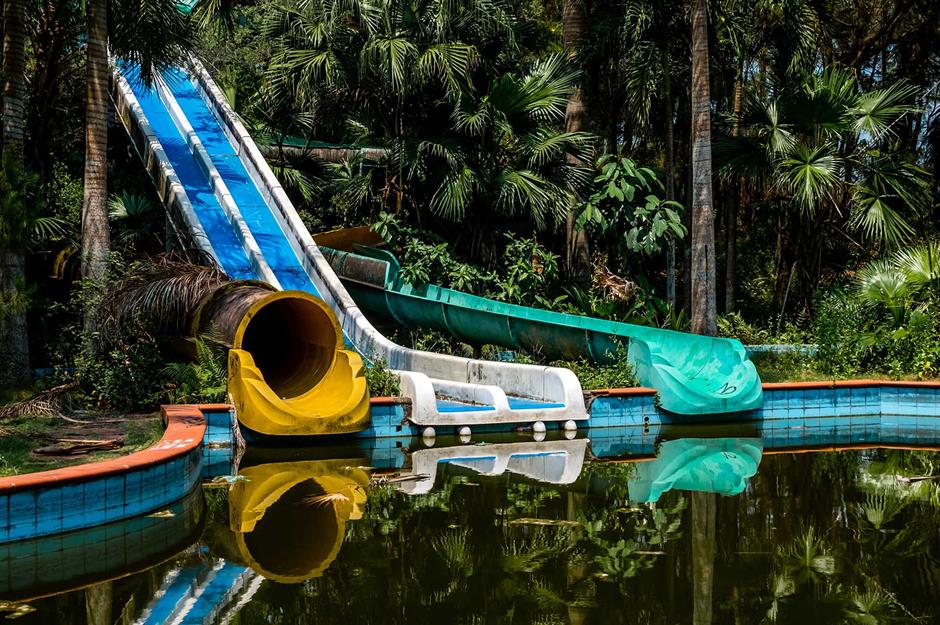 Ho Thuy Tien, Hue, Vietnam
Set in lush countryside around five miles (8km) to the south of the city of Hue in central Vietnam, it's easy to see the potential this aqua adventure park once held. But the once blue splash pools are now smelly and stagnant, and the flumes have been left to rot.
Ho Thuy Tien, Hue, Vietnam
Perhaps the most intriguing structure in the park is this giant sculpture of a dragon, overlooking a lake. Urban explorers have even climbed inside, via a staircase located in the beast's body, to peer out from its gnashing teeth.
22. Ghost Town in the Sky, Maggie Valley, North Carolina, USA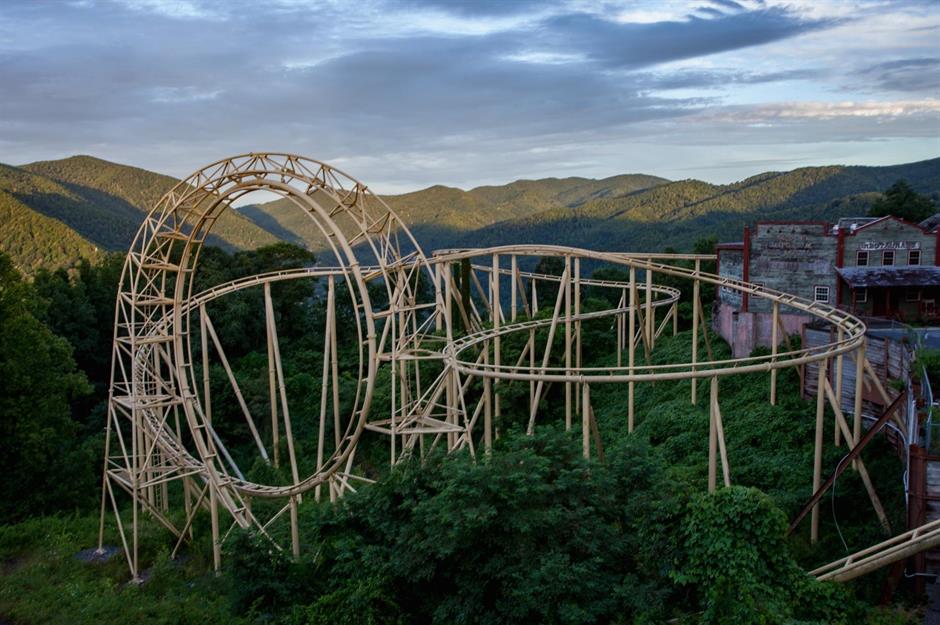 Known as Ghost Town in the Sky, this abandoned Wild West-themed amusement park has seen as many ups and downs as its Red Devil roller coaster pictured here. Located on Buck Mountain, a mountaintop site towards the bottom of the Great Smoky Mountains, the park opened in 1961 and closed for good in 2016. Today it lies in ruins. It's featured here courtesy of Abandoned Southeast, in images taken by photographer Leland Kent.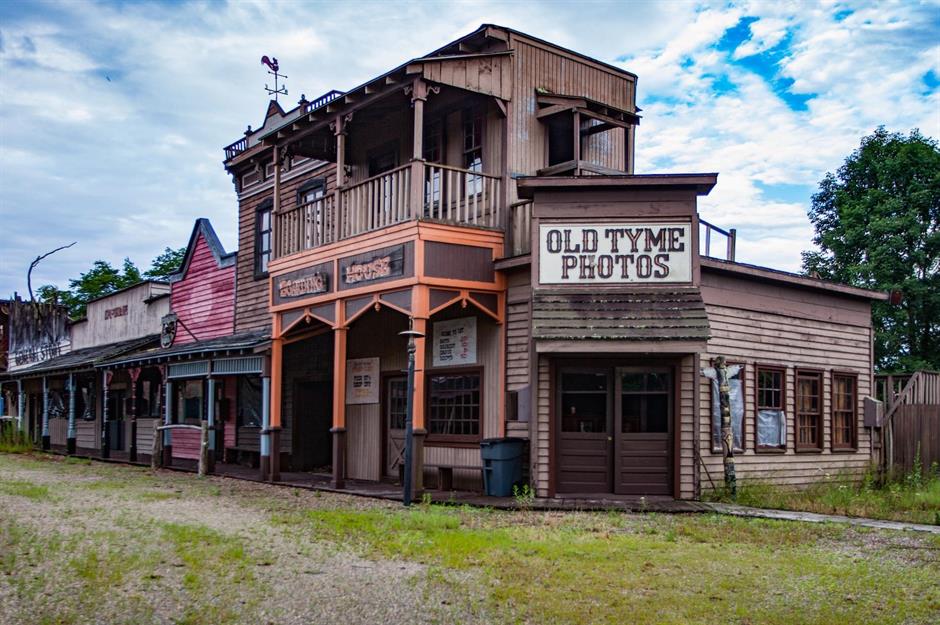 Ghost Town in the Sky, Maggie Valley, North Carolina, USA
At the height of its popularity, Ghost Town attracted thousands of guests every year. In the early 1970s, the park welcomed 400,000 visitors during its peak seasons, from families to Wild West enthusiasts.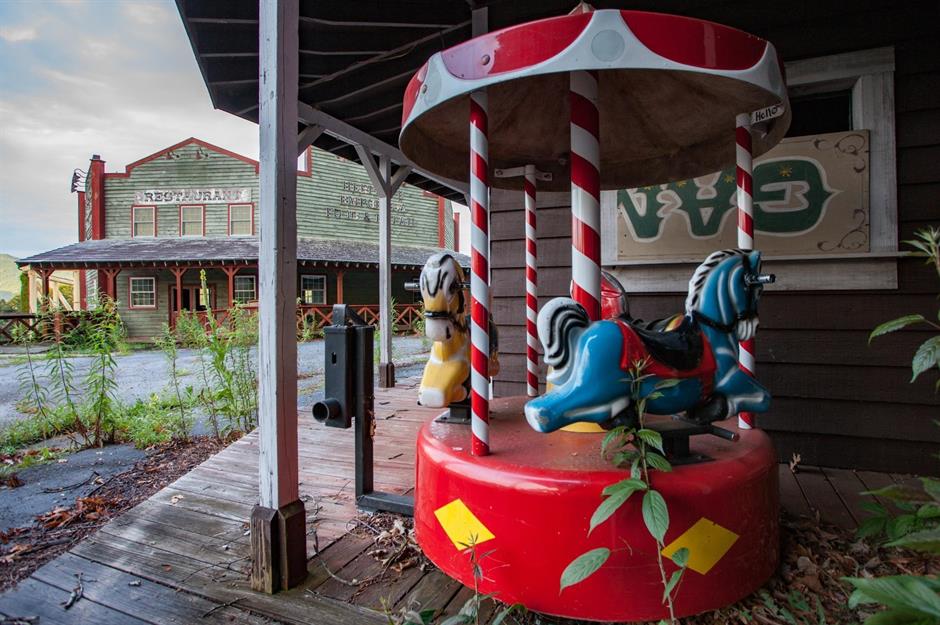 Ghost Town in the Sky, Maggie Valley, North Carolina, USA
From the early 2000s a series of mechanical failures, expensive repairs and lack of cash meant the park was on a downwards spiral. In early 2009, Ghost Town's owners failed to secure any further funding and declared bankruptcy. Now the park has been left to Mother Nature.
Reference